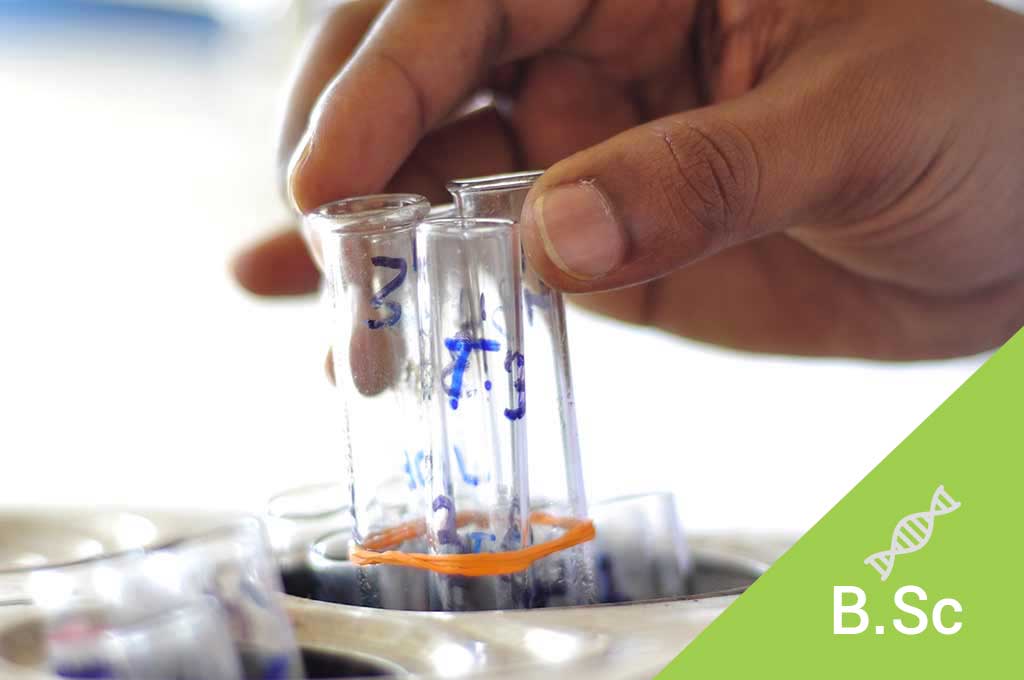 Starts from: July 1, 2022
Course Feature
Duration

6 Semesters (3 years)

Min Qualification

12th/+2 with Science and 50% mark
COURSE RELATED DOCUMENTS
Class Description
Bachelor of Science in Biotechnology (B.Sc. Biotechnology) is a full-time 3 years (6 semesters) graduation course with choice based credit system (CBCS). It is an area of multi-disciplinary sciences, involving a variety of distinct subjects where living organisms or their derivatives are modified and put into effective use in catering the welfare of humanity. Applications of Biotechnology have been found in several sectors, including Agriculture, Food Science and Medicine. Realizing the immense potential of Biotechnology in opening up newer avenues of employment and the need for skilled and trained human resources, graduate programme in Biotechnology is offered.
This three year degree course is structured in such a way that the students get an opportunity to explore in depth the theoretical and practical aspects in various areas of Biotechnology. The course introduces the students to detailed study of biological molecules, cell biology, genetics, microbiology, bio-instrumentation, molecular biology, recombinant DNA technology, immunology, genetic engineering, environmental biotechnology, animal biotechnology and plant biotechnology and makes a student a bio-technologist who can pursue further and contribute to this field in the area of one's interest.
Objectives of the Program
To impart basic knowledge and skills of various aspects of biotechnology
To train the students for industrial need and to pursue further education
To inculcate entrepreneurship among the students so as to start their own ventures in the field of biotechnology
Learning Outcomes:
Analyzing research problems and write clear, step-by-step instructions for conducting experiments or testing hypothesis.
Learning current applications of biotechnology and advances in the different areas like medical, microbial, environmental, bio-remediation, agricultural, plant, animal and forensic.
Practical applications of cell biology, biochemistry, microbiology, genetics, developmental biology and immunology.
Understand the concept and practical applications of molecular biology recombinant DNA technology or genetic engineering.
Understanding the steps involved in the production of bio pharmaceuticals in microbial and mammalian cell systems.
Learning the general principles of generating transgenic plants, animals and microbes.
Course Duration: 6 Semesters (3 years)