M.Sc. Applied Microbiology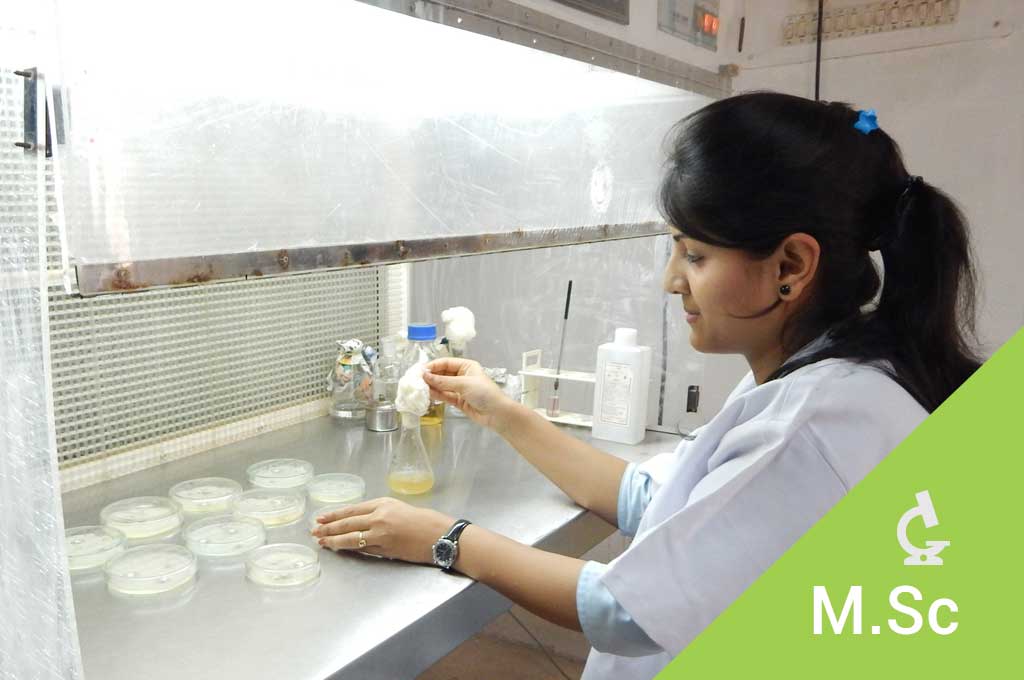 Starts from: August 1, 2023
Course Feature
Duration

4 Semester (2 years)
COURSE RELATED DOCUMENTS
Class Description
Applied Microbiology is the study of microorganisms and their applications.  The Master Degree in Applied Microbiology is a 24-month full-time course designed to provide graduates with the appropriate theoretical and practical skills in different fields of microbiology.  In-depth, studies include Food & Dairy microbiology, Recombinant DNA Technology, Environmental Microbiology, Microbial Biotechnology, Agricultural Microbiology, Microbial physiology and Fermentation technology.
This course is also designed to meet growing demand for personnel with expertise in Applied Microbiology and Microbial Biotechnology.
Objectives of the Program
To encourage a clear, comprehensive and advanced mastery in the field of Applied Microbiology.
To provide basic principles of biological sciences with special reference to Microbiology and its Applicable branches.
Enabling the students to explore the intricacies of life forms at cellular, molecular and nano level.
To sustain students' motivation and enthusiasm and to help them not only to appreciate the beauty of microbial life forms but also to inspire them to explore the amazing property of microbial life in favour of human life.
To develop problem solving skills in students and encourage them to carry out innovative research projects thereby enkindling in them the spirit of knowledge creation.
Career Opportunities
A wide range of career options exist for graduates of this program, they include:
Research and Academics
Fermentation industry
Food and dairy industry
Pharmaceuticals industry
Bio-pharmaceutical companies
Quality control
Environmental assessment
Microbial waste management
Medical and pathology laboratories
Water treatment plants
Course Duration: 4 Semester (2 years)