Bachelor in Computer Application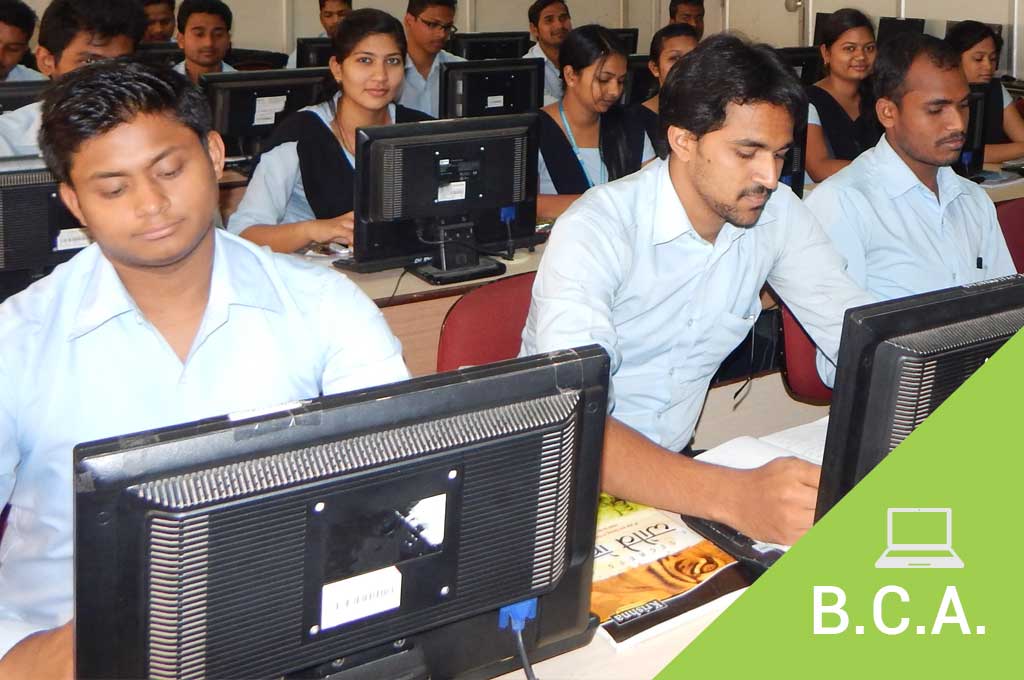 Starts from: July 1, 2022
Course Feature
Duration

6 Semesters (3 years)

Min Qualification

12th/ 2 with Science and 50% mark
COURSE RELATED DOCUMENTS
Class Description
Bachelor in Computer Application(BCA) is an exciting professional discipline offering numerous career opportunities. It is the fascinating and challenging field to develop oneself in IT Sector.. The programme imparts comprehensive knowledge with equal emphasis on theory and practice in the field of information technology. BCA graduate would be able to demonstrate advanced skills in the effective analysis, design and realization of business systems utilizing contemporary information
technology.
Objectives of the Program
The broad objective of the programme is to provide sound academic base from which an advanced career in Computer Applications can be developed.
Conceptual grounding in computer usage as well as its practical business application will be provided making candidates suitable for IT sector entry level jobs.